CARS AND ROADS

Due to the poor infrastructure, most of the roads in Mongolia are dirt roads which require 4×4 vehicles for countryside tours. We travel200км on dirt road and 350 км on paved road per day.Our company uses 4×4 Russian UAZ jeeps and vans which have proven to bereliable over the years. To add comfort and convenience to your tour experience in Mongolia, "Mongolian Adventure Tours" company offers you a various 4×4 vehicles, along with responsible and high skilled drivers who hold many years of experience in providing high quality service to tourists.
4WD Korean, Japanese jeeps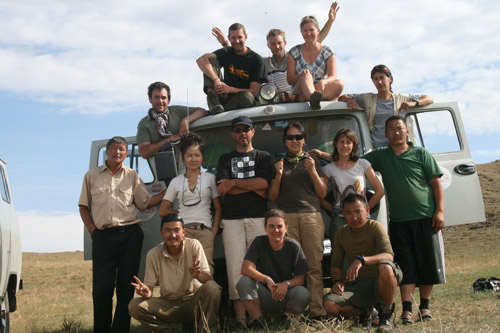 Seating capacity: 5 passengers, plus a driver. Japanese Jeeps are the most comfortable vehicles for traveling in Mongolia. All cars are equipped with air-condition. You can use these cars bothfor short and long distances.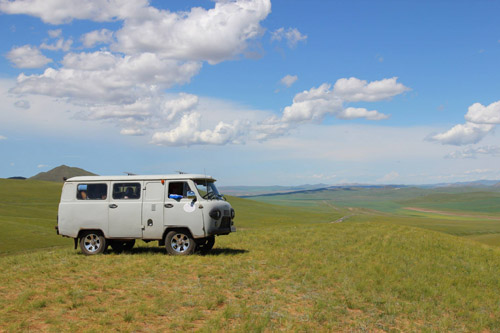 Russian Minivan
Seating capacity: 8 passengers, plus a driver
Russian Minivan is a powerful and reliable vehicle which ensures a smooth ride both in heavy city traffic and on the rough terrain.
Thanks to its large size, spacious cabin, and huge trunk, this vehicle is perfectly suitable for family trips and large group voyages.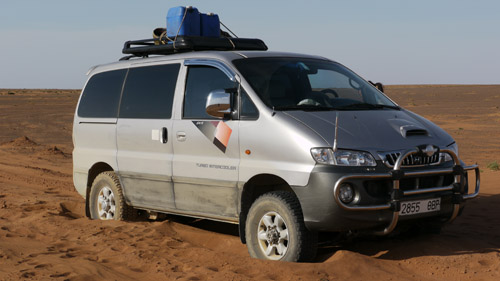 4WD Korean minivan
Seating capacity: 6 passengers, plus a driver
Starex – comfortable, fast vehicle with air condition. This car is able to traverse through different roads.