We choose our business partners carefully, based on the experience of long-term cooperation.We accommodate our customers in 2-5 star hotels with favorable locations in the heart of Ulaanbaatar. Please contact us: info@adventuretours.mn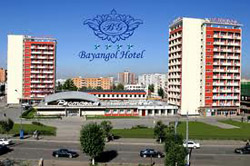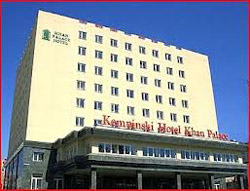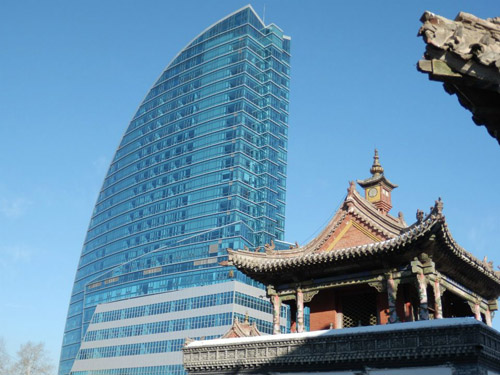 Star

Hotel name

Capacity and description

Location

Web address

****

Bayangol

/standart/

Bayangol Hotel is since 1964 our 4 star hotel has been continuously serving business travellers and tourists and has a capacity of hosting 400 guests in our 215 suites. Also we are operating a modern restaurant capable of receiving up to 500 guests for a stand-up reception.

location in A level zone of city center, within close proximity of business, cultural and commercial centers at 17 kilometers from airport and 2 kilometers from train station

****

Ramada

Free Wi-Fi internet access or at our business center. Workout at our on-site fitness center or relax in our sauna or watching your 42-inch TV. Free large-vehicle parking available, and kids 17 and under stay free with an adult.

Airport shuttle limousine service is available for a nominal fee. Chinggis Khaan International Airport is less than 25 minutes away by car.

Blue Sky

/Lux/

the 5-star luxurious The Blue Sky Hotel and Tower boasts an indoor pool and a wellness centre. Featuring free Wi-Fi in all areas, all upscale rooms come with European-style decoration and modern interiors. 200 rooms

Centrally located in the business centre of Ulaanbaatar, Blue Sky Hotel is a 5-minute walk from Sukhbaatar Square and a 20-minute drive from Ulaanbaatar Railway Station. National Amusement Park is a 7-minute drive away

Kempinski

/Super deluxe/

Guests can head to the sauna to unwind, rent a car to explore the area, or enjoy a relaxing massage at the wellness centre. It also provides a fully equipped business centre and a gift shop. There is a golf course within 3 km of the hotel.

102 rooms

Kempinski Hotel Khan Palace is located in the heart of Bayanzurkh district in Ulaanbaatar, a 22km away from the international airport of Ulaanbaatar "Chinggis Khaan".

**

Guide house

/budget/

hotel has recently renovated 30 rooms including 25 standards, 2 superiors, 3 semi-deluxe rooms. Every room has en-suite bathroom, flat television with over 100 channels (IPTV) and complimentary wireless internet.

It is 20 km from "Chinggis Khaan" International Airport yet its conveniently located 5 minutes walk from Sukhbaatar square

Guest house or hostel

We can make a reservation for all kind of accommodation reservation.